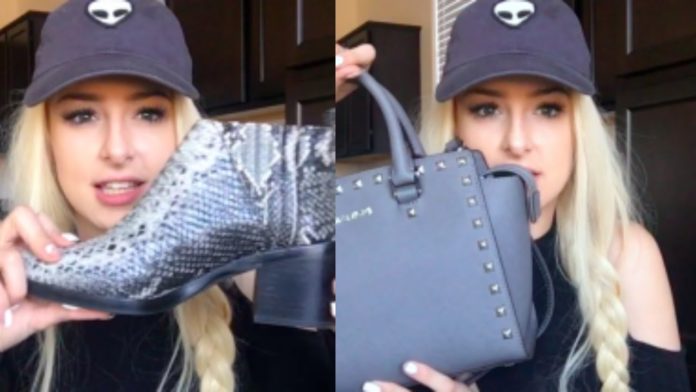 About
Popular YouTube content creator who discusses strange instances from her personal life as well as her own personality quirks with her subscribers on her self-titled channel.
Before Fame
She was first social media active on Twitter, creating her second account in August of 2012 after her first was suspended.
Trivia
Her YouTube channel has earned over 2.4 million subscribers.
Family Life
She began dating Somer Hollingsworth in 2015 and frequently posts photos of the two of them on Instagram.
Associated With
She and Gabbie Hanna have collaborated on YouTube.
Here you can find all the latest items worn by Tana
https://www.instagram.com/p/BQOaRE2BYNJ/?taken-by=tana.mongeau.closet
https://www.instagram.com/p/BPDQQAghpQx/?taken-by=tana.mongeau.closet
https://www.instagram.com/p/BOxUQG8B6wv/?taken-by=tana.mongeau.closet
https://www.instagram.com/p/BOZnRCzhKy1/?taken-by=tana.mongeau.closet