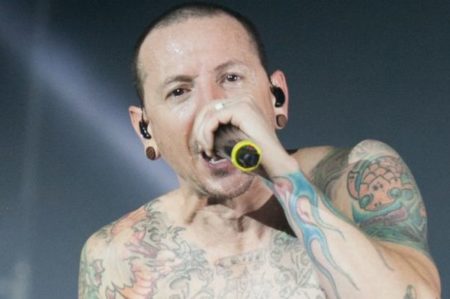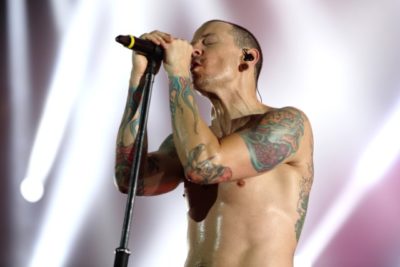 RIP Chester Bennington
Bennington, 41, the lead singer of the rock band, was found dead by a housekeeper in the bedroom of his Los Angeles home just before 9am local time (11pm AEST).
The Los Angeles County coroner's office is treating it as a suspected suicide.
The singer is survived by his wife of twelve years, Talinda Ann Bennington (nee Bentley), and six children – Jamie, 21, Isaiah, 19, Draven, 15, Tyler Lee, 11, and Lily and Lila, 7.
It is understood they were not at the house when the incident took place He was alone at the time.
Just a week earlier, Bennington's son Tyler left a post-it note on his father's coffee mug, telling him to enjoy his day.
"Dad, enjoy your rehersal or whatever your doing today," Tyler wrote.
"Love life because it's a 'Casltel of Glass'."
Our Tyler is the best! @ChesterBe pic.twitter.com/3PYol3h61U

— Talinda Bennington (@TalindaB) June 2, 2017
His death has shocked the world, leavings fans and other musicians in disbelief.
RIP to Chester Bennington and my sincerest condolences to his family, friends, and the Linkin Park family. Truly unique, humble frontman.

— Justin Timberlake (@jtimberlake) July 21, 2017
To honor Chester Bennington's life the best thing you can do is retweet the suicide hotline prevention number.
1-800-273-8255

— Sean Kent (@seankent) July 20, 2017
RIP Chester Bennington. Thank you for the music and your legacy. My thoughts are with his family, Linkin Park, friends and fans. pic.twitter.com/Dqpt9SviWF

— Tarja Turunen (@tarjaofficial) July 21, 2017
Forever in our hearts Chester Bennington ❤️ pic.twitter.com/Z8ehF3QAac

— MTV Asia (@mtvasia) July 21, 2017
Today got me sadly nostalgic for the early 2000's. Chester Bennington was a rascal: pic.twitter.com/XQns1LH5Np

— Jim Shearer (@JimShearer) July 21, 2017