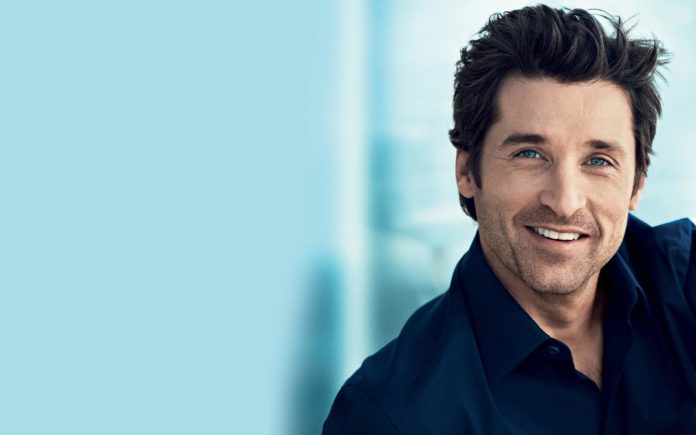 Who is Patrick Dempsey ?
Patrick Galen Dempsey popular as Patrick Dempsey was born on January 13, 1966. He is an American actor and race car driver, best known for his role as neurosurgeon Derek "McDreamy" Shepherd in Grey's Anatomy.
He saw early success as an actor, starring in a number of films in his early 20s, including Can't Buy Me Love (1987) and Loverboy (1989).
In the 1990s, he mostly appeared in smaller roles in film, such as Outbreak (1995), and television, before landing a lead role in Sweet Home Alabama (2002), a surprise box office hit.
He has since then starred in a number of other films, including Enchanted (2007), Made of Honor (2008), Valentine's Day (2010), Flypaper (2011), Freedom Writers (2007),  Transformers: Dark of the Moon (2011) and Bridget Jones's Baby (2016).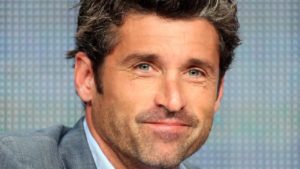 Who is Patrick Dempsey Dating ?
Patrick Dempsey  Girlfriend / Spouse
Rocky Parker (1986 – 1994) – 1986, Patrick commenced dating

American

actress Rocky Parker. Tzhey met on the seIn ts of In the Mood and immediately got hooked. Despite Patrick being 27 years younger than Rocky, they got married on August 24, 1987. After seven years of marriage, they divorced on April 26, 1994.
Jillian Dempsey (1998 -2015) – Patrick started dating Jillian in 1998. After a year in relationship, the couple got married on July 31, 1999. In January 2015, it was announced that after

15 years

of marriage, Patrick and Jillian are seeking a divorce. The couple have three children, Tallulah Fyfe (born February 20, 2002), Sullivan Patrick (born February 1, 2007) and Darby Galen (born February 1, 2007)
What is Patrick Dempsey Net Worth ?
Patrick Galen Dempsey (born January 13, 1966) is an American actor and race car driver, best known for his role as neurosurgeon Derek "McDreamy" Shepherd in Grey's Anatomy.
He has an estimated net worth of $40 million.
Follow Patrick Dempsey on Instagram
Follow Patrick Dempsey on Twitter
Enjoying the handmade gift from my @Porsche Family!Keeps me warm for my first trip to @Porsche auf Sylt Merry Christmas pic.twitter.com/LS9P5vlENL

— Patrick Dempsey (@PatrickDempsey) December 25, 2016
Quick Facts
Complete Name: Patrick Galen Dempsey
Nicknames: McDreamy, Dr. McDreamy
Occupation: Actor
Date of Birth: January 13, 1966
Birthplace: Lewiston, Maine, U.S.
Zodiac Sign: Capricorn
Height: 5′ 10″ (1.79 m)
Weight: 170 lbs or 77 kg
Net worth: $40 million
Sexual Orientation: Straight
Eye Color: Blue eyes
Hair Color: Wavy hair
Chest – 39 in or 99 cm
Arms /

Biceps

– 15 in or 38 cm
Waist – 32 in or 81 cm
Hobbies and Interests: Traveling, Acting, Driving Race Car, Listening Music
Favorite Color: Black
Favorite Food: Sushi
Favorite Music Band: Foo Fighters
Favorite Movie: Downhill Racer, La Femme Nikita, Great Expectations, Diva
Favorite Sports: Auto Racing
Favorite Baseball Team: The Boston Red Sox
Favorite Car: Porsche 356
Patrick Dempsey Shoe Size: 9.5 (US) or 8.5 (UK) or 43.5 (EU)
Quotes by Patrick Dempsey
I hate shaving. It's much easier to just do a little stubble, but my wife and daughter like it when I'm clean-shaven. If you see me with a clean face, then you know I'm in the kissing mode!
Housekeeping is incredibly difficult with three kids. I'm trying to be more relaxed. You'll go insane if you try to have a picture-book house.
I love having a big family. I think it's easier, oddly, in some ways, having three children as opposed to one.
The worst part about being married is when you're not connecting. Your partner is going out the door when you're coming in, and you don't have a chance to debrief on the day. That's the worst.
Fame is a delicate and dangerous creature; I saw people who didn't honor it, who refused to take responsibility for it, get destroyed by it. I also saw that stardom in and of itself was empty.