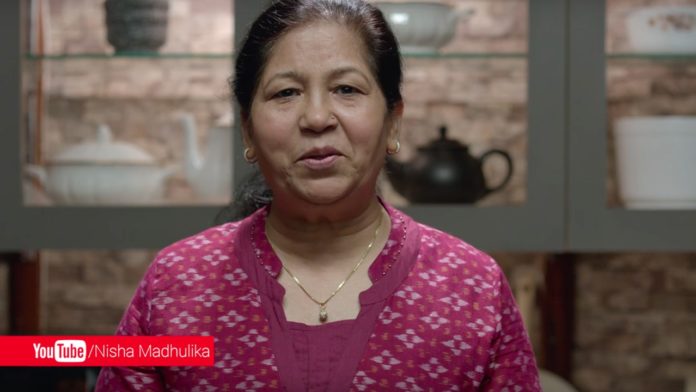 Who is Nisha Madhulika ?
A homemaker in Noida, and passionate about cooking, Nisha Madhulika at 54 started http://www.nishamadhulika.com in 2007.
She started her YouTube channel in mid 2011.
She is known for making recipes with easily available ingredients. She has posted more than 1100 videos on her channel so far.
She is one of the most popular chefs online and was recently featured in YouTube Top Chefs coffee table book.
She has 1.5 million subscribers and 420 million views on Youtube as of March 2017
Quick Facts
Birth Name: Nisha Madhulika
Birth Day: 1959
Birth Place: Noida, India
Birth Sign: Unknown
Age: 54
Weight: Unknown
Height: Unknown
Net Worth: Unknown
Affairs/ Dating/Spouse: Unknown
Children: Unknown
Eye Color: Unknown
Hair Color: Unknown