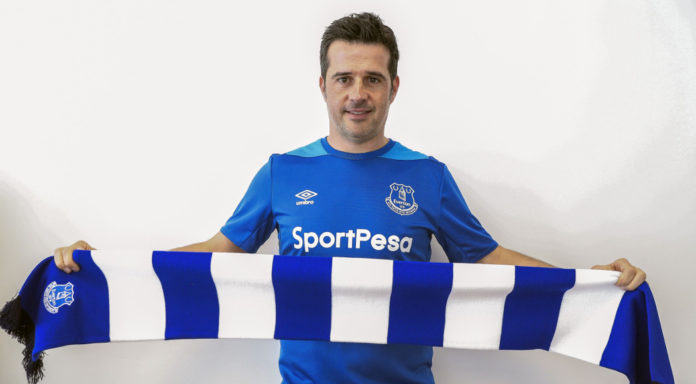 LONDON: Everton have appointed Portuguese Marco Silva as their manager on a three year-contract, the Premier League club said on Thursday.
The 40-year-old former Watford and Hull City manager replaced Sam Allardyce, who was sacked after six months in charge at Goodison Park.
Everton finished eighth in the Premier League under Allardyce, but the supporters were unhappy with the quality of football on display and Silva has a huge task to revive the fortunes of the nine-times English champions who last won the title in 1987.
"I'm really proud to be the new Everton manager," Silva told Everton's club website http://www.evertonfc.com.
"I know the huge history of Everton as a club and what the fans expect. I'm sure with everybody working together I will be ready for this challenge.
"We have a lot of work to do in this next month and it is important to prepare everything in the right way. But there will be even more important work to do from the start of pre-season into the first Premier League match of next season."
Silva led Olympiakos to a record 43rd Greek league title in 2016, a year after winning the Portuguese Cup with Sporting.
He was unable to secure top-flight survival at Hull but six home wins in 18 matches under his guidance kept them alive in the relegation battle until the penultimate game of the 2016-17 season.
Silva was dismissed by Watford in January, with the club blaming Everton for their "unwarranted approach" for him last November.