John David Washington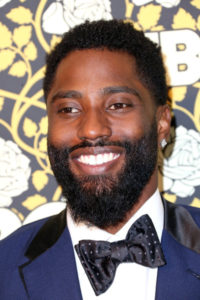 John David Washington was born in the Toluca Lake neighborhood of Los Angeles, California, the son of actor Denzel Washington and actress Pauletta Washington.
At the age of nine, he appeared as a student in a Harlem classroom in the 1992 feature film Malcolm X, which starred his father in the title role.
He is an American actor and former American football running back.
He played college football at Morehouse and signed with the St. Louis Rams as an undrafted free agent in 2006.
Professionally, Washington spent four years as the running back for the United Football League's California franchise, staying with the team through its entire history.
After the UFL's failure, Washington shifted to an acting career like his father, Denzel. He is best known for his role in the HBOcomedy series Ballers.
See more about him on the video: