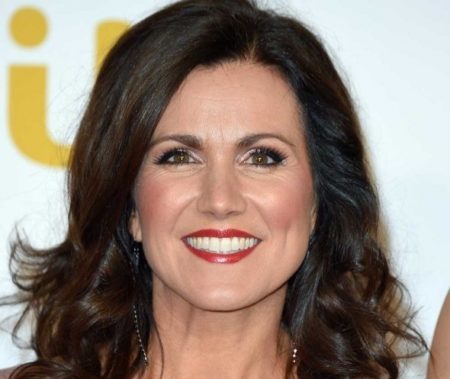 Who is Susanna Reid ?
# Susanna Victoria Reid is popularly known as Susanna Reid.
# She was born on 10 December 1970 in Croydon, Greater London, England.
# She is an English journalist and presenter best known as a co-presenter of BBC Breakfast from 2003 until 2014, with Bill Turnbull, and being co-anchor of Good Morning Britain since 2014, alongside Piers Morgan and Ben Shephard.
# She has also hosted, Sunday Morning Live on BBC and Save Money: Good Food on ITV
Who is Susanna Reid Dating ?
Susanna Reid separated from her partner, former sports correspondent Dominic Cotton in 2014 after 16 years together.
They still live in the same house, even though Cotton has a girlfriend and Reid is single.
Together, the couple have three sons.
Quick Facts
Birthday: December 10, 1970
Birth Place: Croydon, United Kingdom
Birth Name: Susanna Victoria Reid
Famous As: Susanna Reid
Height: 1.63 m
Spouse: Dominic Cotton (m. 1998–2014)
Children: Finn Cotton, Jack Cotton, Sam Cotton
Residence: Lambeth, London, United Kingdom, South London, London
Profession: Journalist
Net Worth: Unknown