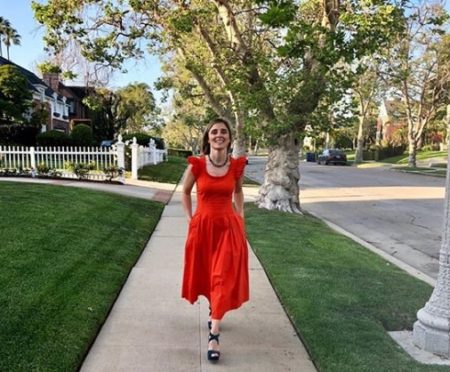 Who is Shiri Appleby ?
# Shiri Freda Appleby is popularly known as  Shiri Appleby.
# She was born on December 7, 1978 in Los Angeles, California U.S.
# Her zodiac sign is Sagittarius.
# She is the daughter of Dina Appleby (née Bouader), a Jewish day school teacher, and Jerry Appleby, a telecommunications executive.
# Her mother is Israeli and of Sephardic Moroccan Jewish background, and her father is of Ashkenazi Jewish descent.
# Appleby's mother was an actress in Israel.
# She and her younger brother Evan were raised in Calabasas in Los Angeles County.
# They kept kosher in their home growing up.
# She is an American actress.
# She is known mainly for her leading roles in the television series UnREAL and Roswell.
# Her film credits include A Time for Dancing, Swimfan, Havoc and Charlie Wilson's War.
Who is Shiri Appleby Dating ?
Jon Shook and Shiri Appleby have been married for 5 years since 2013.
Shiri Appleby has been in relationships with Zach Braff (2007 – 2008), Jason Behr (1999 – 2000), Rob Bourdon (1992 – 1998) and Steve Shields.
Quick Facts
Birthday: December 7, 1978
Birth Place: Los Angeles, California, United States
Birth Name: Shiri Freda Appleby
Famous As: Shiri Appleby
Spouse: Jon Shook (m. 2013)
Children: Natalie Bouader Shook, Owen Lee Shook
Height: 5′ 3″
Build: Slim
Eye Color: Dark Brown
Hair Color: Dark Brown
Zodiac Sign: Sagittarius
Sexuality: Straight
Religion: Jewish
Ethnicity: White
Nationality: American