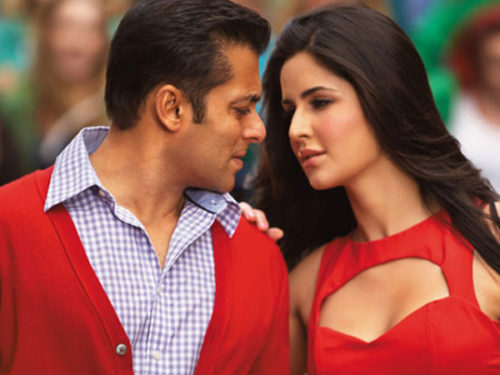 Salman Khan and Katrina Kaif have known each other for a really long span. Katrina has always thanked Salman for helping her establish herself in Bollywood and we simply love the bond they share.
Both Salman and Katrina are currently in New York for an award ceremony and birthday girl Kaif will be seen celebrating her big day on July 16th  there only. Kat will be turning 34 this year and looks like superstar Salman Khan is all excited for her birthday.
During a press conference there, the actor spoke on the same and said, "I am not good with dates, not good with dates at all. Seriously. The only one date I remember right now is Katrina's birthday. Katrina's birthday is on July 16, so let's sing for her right now,"
Adding to the fun, Salman immediately started singing the birthday song for Kat, "Happy Birthday to you… Happy Birthday dear Katrina", further giving a small peck on her cheeks.