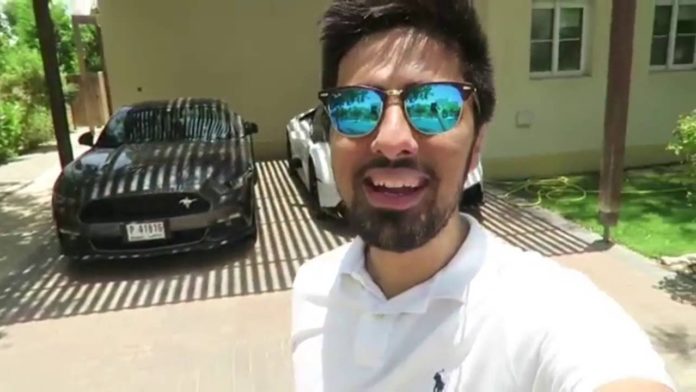 Who is Mo Vlogs ?
Mohamed Beiraghdary (born on 08 March 1995 in Dubai, United Arab Emirates), better known by his YouTube name Mo Vlogs is a YouTube VLogger who shares his life by uploading a VLog everyday on his YouTube channel Mo Vlogs .

Mohamed started his YouTube carrier as a gamer with his YouTube channel HitspecK0 in 2011 after which in 2013 he started a new Vlog channel Mo Vlogs which is most probably why you know him today.
Mo started his career on YouTube with a gaming channel HitspecK0 in 2011, which has around 97 videos and around 8000 Subscribers. He has now earned over 3.3 million subscribers on his you tube channel.
The last video uploaded to his gamming channel was on 17 Jan 2015. He created a new channel Mo Vlogs for VLogging in 2013 and uploaded his first video "My first Vlog!" on 7th Dec 2014.
He used to have around 10,000 to 20,000 views on his daily Vlogs and around 2,00,000 to 5,00,000 views on Vlogs in which he features supercars.
Who is Mo Vlogs Dating ?
Currently Mo Vlogs is living a single life.
We don't have any information about Mo Vlogs past affairs and dating.
Who are Mo Vlogs Parents ?
Mohammed Beiraghdary used to live with his family (Mother- Nadereh Samimi aka Naddia, Father- Esmail Beiraghdary and Sister- Parisa aka Lana) in Dubai when they (except Mo's father) decided to move to London for Mo and Lana's studies.
They moved back to Dubai in August 2015 after completing their studies and now they don't live with Mo's father anymore after moving back for some unknown reason.
What is Mo Vlogs Net Worth ?
Mo Vlogs' total net worth is estimated to be around $2 million.
He earn lots of money via Google ad-sense (YouTube Partner Program).
WE FINALLY DID IT !!! https://t.co/B1Jgx4tJ1H via @YouTube

— Mo Vlogs (@mo_vlogs_) April 19, 2017
Quick Facts
Birthday: March 8, 1995
Birth Place: Dubai, United Arab Emirates
Age: 22 years old
Birth Sign: Pisces
Height: Unknown
Weight: Unknown
Net Worth: $2 million
Eye Color: Unknown
Hair Color: Unknown
Profession: Vlogger
Birth Name: Mohamed Beiraghdary
Father Name: Esmail Beiraghdary
Mother Name: Nadereh Samimi aka Naddia
Siblings: Parisa aka Lana (sister)