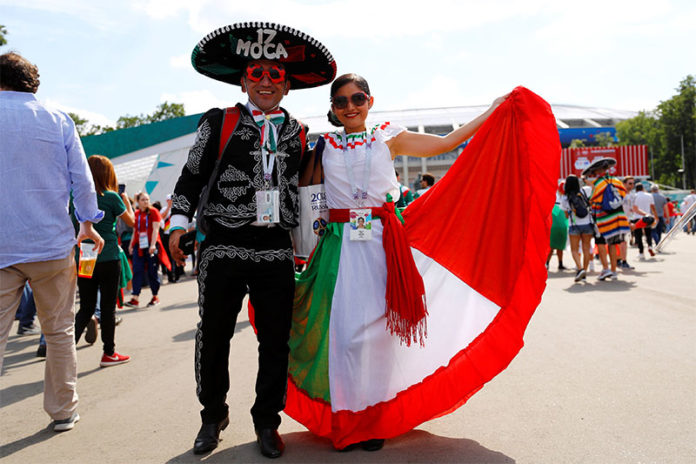 MOSCOW: Mexico fans are agreeing among themselves not to chant what is considered a homophobic slur at the World Cup in Russia to avoid FIFA sanctions.
Instead of the chant, Mexicans plan to sing songs related to a couple of recent scandals in their country at Sunday's Group F match against Germany.
Mexico's Football Federation has been fined previously for the chant that fans shout out in unison every time the opposing goalkeeper kicks the ball. Despite campaigns to try to stop it, the chant has continued in the Estadio Azteca in Mexico when the national team plays there.
At last year's Confederations Cup in Russia amid FIFA threats to suspend a match, El Tri fans practically stopped chanting in the Russian stadium. For the World Cup, fans don't plan to keep quiet like last year, but instead modify the chants.