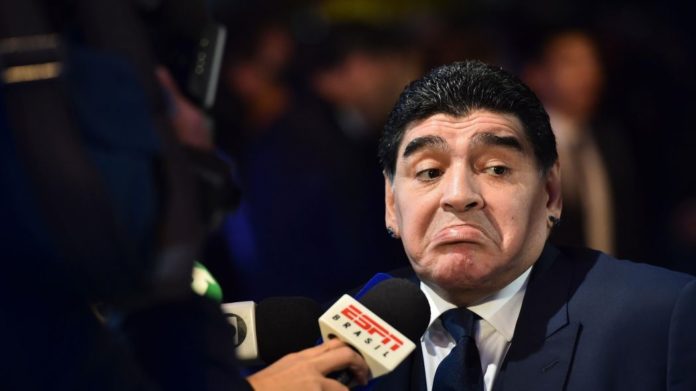 Former Argentine footballer Diego Maradona said he did not like the decision that Mexico, Canada and the United States will host the 2026 World Cup, decrying the lack of passion in the countries.
FIFA decided on Wednesday that the 2026 World Cup, the first to have 48 teams participating, would be split between the three North American countries, with 60 games in the United States and 10 each in Canada and Mexico.
The decision will make Mexico the first country to host the tournament three times.
"I don't like it," Maradona, 57, said.
"Mexico doesn't deserve it," he said on TV. "The Mexicans come up against Brazil or Germany…and 'boom' they're out."
Maradona, often considered one of the greatest football players in history, won the World Cup with Argentina in 1986 when the tournament was in Mexico.
"The Canadians may be good skiers, and the Americans wanted to have four periods of 25 (minutes) for the advertising," he said.
Source: (Reuters)