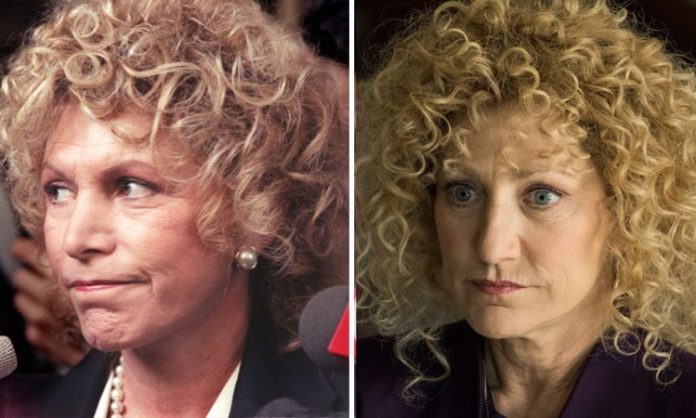 Who is Leslie Abramson ?
Leslie Hope Abramson popular as Leslie Abramson was born on October 6, 1943. She is an American criminal defense attorney best known for her role in the legal defense of Erik Menendez.
Born in Flushing, Queens, New York, Abramson graduated from Queens College, and in 1969 received a Juris Doctor (J.D.) from UCLA School of Law.
Abramson was admitted to the State Bar of California in 1970.
She began her career in the Los Angeles County Public Defender's office, where she worked for six years.
She entered private practice as a defense attorney in 1976, and developed a reputation as a fierce advocate for her clients.
She was twice named trial lawyer of the year by the L.A. Criminal Courts Bar Association.
Over the course of her career, only one client that she represented received the death penalty – a multiple murderer named Ricky Sanders, who shot eleven people in a walk-in freezer in a Bob's Big Boy restaurant, killing four of them.
In 1988 Abramson was able to obtain a verdict of manslaughter with a sentence of probation, rather than murder, for 17-year old Arnel Salvatierra, who had killed his father. Abramson argued that the father had been abusive.
In 1990, Abramson won the acquittal of Dr. Khalid Parwez, "a Pakistani-born gynecologist accused of strangling and dismembering his 11-year-old son", presenting an alibi for Parwez, and arguing that Parwez's brother, who had returned to Pakistan, was the likely culprit.
Who is Leslie Abramson Spouse ?
Leslie Abramson got married with Los Angeles Times reporter Tim Rutten, and the couple adopted a son.
Leslie Abramson was married to a pharmacist whom she divorced in 1969, with whom she had a daughter, Laine.
What is Leslie Abramson Net Worth ?
We don't have any information about her estimated net worth.
Quick Facts
Born: 

October 6, 1943 (age 74)

Birth Place: Flushing, New York City, New York, United States
Birth Name: Leslie Hope Abramson
Birth Sign:  Libra

Nationality: 

American

Education: 

Queens College, City University of New York

Spouse: 

Timothy Rutten, Tim Rutten

Profession: American attorney
Net Worth: Unknown
Nationality: American
Ethnicity: White