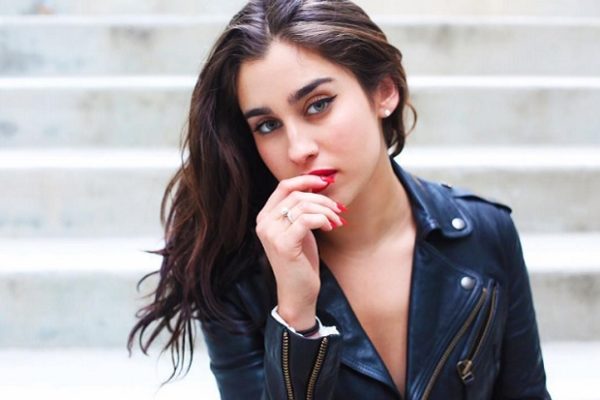 Who is Lauren Jauregui ?
Lauren Michelle Jauregui (born June 27, 1996) is an American singer, better known as a member of the girl group Fifth Harmony. Her zodiac sign is Cancer.
Jauregui has been featured on songs by Marian Hill and Halsey.
Inspired at an early age by music, her influences include Journey, Paramore, Alicia Keys, Christina Aguilera, and Lana Del Rey.
She attended Carrollton School of the Sacred Heart, an all-girls school in Miami. While in attendance, Lauren participated in extracurricular activities such as the school's softball team and talent show.
At the age of 16, Jauregui auditioned for The X Factor US.
Who are Lauren Jauregui Parents ?
Lauren Michelle Jauregui was born and raised in Miami, Florida to Michael Jauregui and Clara Jauregui (née Morgado), who are both Cuban descents.
Her father is a plant manager, and her mother is a teacher, who moved to America from Cuba when Fidel Castro came to power.
She also has two younger siblings, her younger brother, Chris, and her younger sister, Taylor.
What is Lauren Jauregui Net Worth ? 
She has an estimated net worth of $3.5 million.
Who is Lauren Jauregui Dating ?
Ty Dolla Sign started dating Lauren Jauregui on Mar 2017.
Lauren Jauregui has been in relationships with Lucy Vives (2015 – 2017), Brad Simpson (2014 – 2015), Luis Santos (2013 – 2014) and Keaton Stromberg (2012 – 2013).
Quick Facts
Birth Name: Lauren Michelle Jauregui
Birthday: 27th June 1996
Birth Place: Miami, Forida, United States
Birth Sign: Cancer
Height: 5 ft 4inch
Weight: Unknown
Occupation: Singer, Song Writer
Net Worth: $3 Million
Father: Michael Jauregui
Mother: Clara Jauregui
Brother: Chris Jauregui
Sister: Taylor Jauregui
Follow Lauren Jauregui  on Twitter & Instagram
— Lauren Jauregui (@LaurenJauregui) June 2, 2017