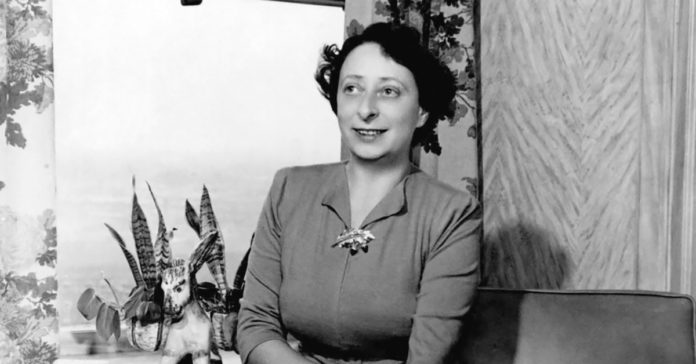 Who is Irna Phillips ?
Irna Phillips (July 1, 1901 – December 23, 1973) was an American scriptwriter, screenwriter, casting agent and actress.
Known by several publications as the "Queen of the Soaps", she is best known for creating, producing and writing several of the first American daytime radio and television soap operas.
As a result of creating some of the best known series in the genre, including Guiding Light, As the World Turns, and Another World, Phillips is credited with creating and innovating a daytime serial format with programming geared specifically toward women. She was also a mentor to several other pioneers of the daytime soap opera, including Agnes Nixonand William J. Bell.
Phillips was one of 10 children born to a German Jewish family in Chicago. Her father died when she was 8, leaving her mother alone to raise the children.
She claimed to be a lonely child always given hand-me-down clothes and making up long and involved stories for her dolls to live out.
At 19 she was pregnant, abandoned by her boyfriend, and then gave birth to a still-born baby.
She studied drama at the University of Illinois at Urbana-Champaign (where she became a member of Phi Sigma Sigma sorority), receiving a Master of Arts degree before going on to earn a master's degree in journalism at the University of Wisconsin–Madison.
Phillips wanted to be an actress, however, her teachers told her she was too plain to have any real success.
From 1925 to 1930 she worked as a school teacher in Dayton, Ohio, teaching drama and theatre history to schoolchildren.
While working in this capacity she continued to attempt a career as an actress, and after performing several acting roles for radio productions at WGN in Chicago, she left her career as a teacher.
At the age of 42, Phillips adopted a son, Thomas Dirk Phillips. A year later, she adopted a daughter, Katherine Louise Phillips.
Who is Irna Phillips Spouse ?
We don't have any information about Irna Phillips spouse.
When and how Irna Phillips died ?
 Irna Phillips died on December 23, 1973, aged 72, from undisclosed causes.
Some Unknown Facts About Irna Phillips
Was a member of Phi Sigma Sigma Fraternity, Inc.
She lived in Chicago, Illinois and commuted by telephone to New York City regarding her shows. She also dictated her writing to her secretaries and assistants.
She adopted two children in her forties. A son, Thomas Dirk Phillips, and a daughter, Katherine Louise Phillips.
She began her teaching career as a junior college speech and drama instructor in Fulton, Missouri in 1924. She was a teacher in Dayton, Ohio from 1924 until 1929. She was hired by WGN Radio Station in Chicago, Illinois as a writer.
She was the youngest of ten children. She earned her Bachelor of Science degree in Education from the University of Illinois in Chicago, Illinois in 1923.