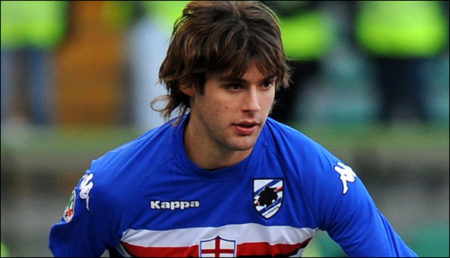 Who is Andrea Poli ?
Andrea Poli was born on 29 September 1989 in Vittorio Veneto, Italy.
His birth sign is Libra.
He is an Italian footballer.
He plays as a midfielder for Serie A club Bologna F.C.
He stands 5 Feet 9 Inch tall and has weight of approximately around 77 kg.
He is playing under jersey number 16.
On 1 July 2017, he permanently joined Bologna by signing a four-year contract. The new four year contract is worth €800.000 net per season.
Quick Facts
Birthday: September 29, 1989
Birth Place: Vittorio Veneto, Italy
Birth Sign: Libra
Birth Name: Andrea Poli
Famous As: Andrea Poli
Nationality: Italian
Height: 5 Feet 9 Inch
Weight: 77 kg
Salary: 600,000 EUR (2012)
Parents: Piero Poli
Current teams: Italy national football team (Midfielder), Bologna F.C. 1909 (#16 / Midfielder)