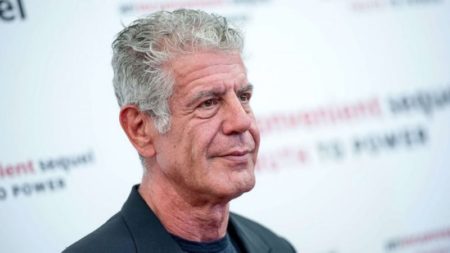 U.S. celebrity chef Anthony Bourdain, host of CNN's food-and-travel-focused "Parts Unknown" television series, killed himself in a French hotel room, officials said on Friday, in the second high-profile suicide of a U.S. celebrity this week.
He was 61.
Bourdain, whose career catapulted him from washing dishes at New York restaurants to dining in Vietnam with President Barack Obama, hanged himself in a hotel room near Strasbourg, France, where he had been working on an upcoming episode of his program, CNN said.
Investigators were treating the death in Kaysersberg, France, as a suicide, local prosecutor Christian de Rocquigny said in a telephone interview.
His death comes three days after American designer Kate Spade, who built a fashion empire on her signature handbags, was found dead of suicide in her New York apartment on Tuesday.
Source: reuters