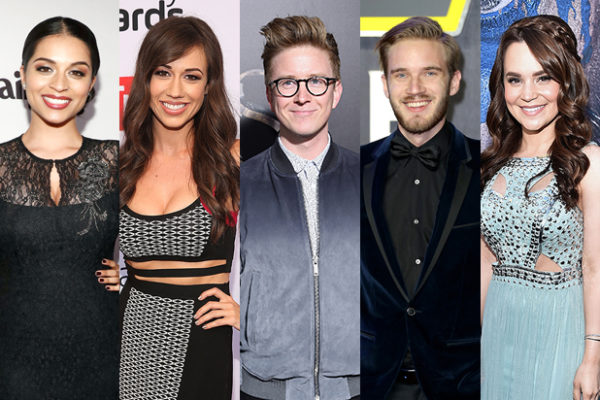 PewDiePie 
Felix Arvid Ulf Kjellberg, better known by his online pseudonym PewDiePie, is a Swedish web-based comedian and video producer. He is known for his Let's Play commentaries and vlogs on YouTube.
He was born on October 24, 1989 (age 27 years) in Gothenburg, Sweden.
No one gets more views than PewDiePie.
The 26-year-old made $12 million last year from ads and sponsorships.
Jenna Marbles 
Jenna Nicole Mourey, better known by her pseudonym Jenna Marbles, is an American YouTube personality, vlogger, comedian, and actress. She was born on September 15, 1986 (age 30 years) in Rochester, New York, United States. She is popular as Jenna Marbles in her You Tube Channel. She became a You Tube star when posted a comedy video called "How to trick people into thinking you're good looking". People are amazed to see blonde girl giving a parody tutorial. Mourey has earned over 15 million subscribers.
 
Michael Stevens (Popular  as VSauce)
Vsauce is a YouTube channel brand created by internet personality Michael Stevens. The channels feature videos relating to various scientific, psychological, mathematical, and philosophical topics, as well as gaming, technology, culture, and other topics of general interest.
Some interesting questions dealt by Michael in his channel are "Why do humans have two nostrils?" or "What does outer space smell like?"
His channel has earned around 10 million subscribers.
Bethany Mota
Bethany Noel "Beth" Mota is an American video blogger. Starting with her YouTube channel, Macbarbie07, created in 2009, she rose to fame for her haul videos, in which she shows her fashion and style purchases via the internet.
She creates videos about hair, makeup, fashion, DIY projects and other lifestyle topics.
Bethany has created her impact not only on you tube but she is familiar to all. From participating in dancing with the stars to taking interview of Barack Obama, Bethany has created the flame through her cuteness. The sweet dimple faced Bethany can't be ignored in the list of today's so biz's face.
Michelle Phan
Starting a journey as a waitress to becoming a world famous you tuber Michelle Phan journey is an example of sour and sweet life. Phan's family came from Vietnam to USA where Michelle along with her brother Steve were brought up.
She started You Tube Videos since 2007. And today she is the Co-founder of EM"Cosmetics" belonging to L'Oreal. She uploads videos like personal grooming, skin care videos, make up transformation, different occasional party look, Halloween looks etc. Among them her most liked video is of Lady Gaga Transformation, Spanish Rose and Autumn Ombre.
Not only her video her sweet gesture and voice has attracted the viewers.
She has uploaded more than 100 videos and has earned 8.8 Million subscribers to her channel.
Lilly Singh ( Superwoman )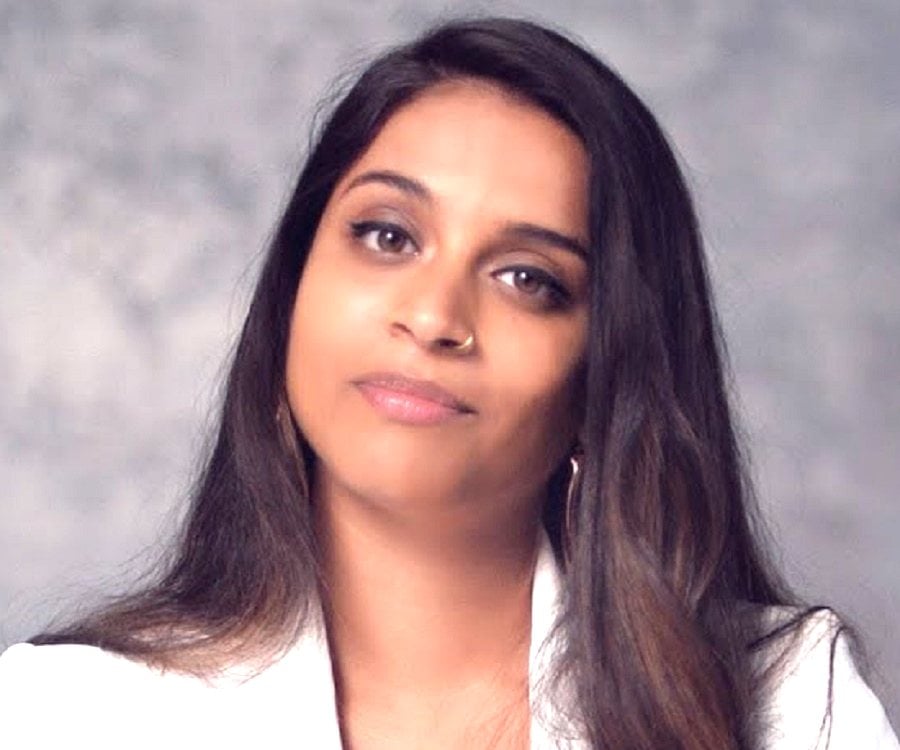 Lilly Singh is a Canadian YouTube personality, vlogger, comedian, and actress. She is better known by her YouTube username IISuperwomanII.
She was born on September 26, 1988 (age 28 years) in Scarboroug. She first joined YouTube on October 28th, 2010. She is fond of creating parody videos that examine crushes, airplane rides, horror movies…
She earns $2.5 Million Per Year from her channel. Lilly Singh only started her YouTube channel six years ago, but she is already one of the website's richest vloggers.
According to Forbes, Singh is the eighth highest-earning YouTube celebrity.
Tyler Oakley
Mathew Tyler Oakley, known as Tyler Oakley, is an American YouTube and podcast personality, humorist, author and activist. He was born on March 22, 1989 (age 27 years), in Jackson, Michigan, United States.
During his years at Michigan State University, he uploaded his first video in 2007. Now he is a popular YouTube sensation and has earned over 8 million subscribers on his YouTube channel.  He won a Teen Choice Award for Most Popular Male Web Star in 2014.
Lindsey Stirling
Lindsey Stirling is an American violinist, dancer, performance artist, and composer. She presents choreographed violin performances, both live and in music videos found on her eponymous YouTube channel, which she created in 2007.
She was born on September 21, 1986 in Santa Ana, CA.
She has an interest in the violin and she started learning classical music at the tender age of 5. Stirling started posting videos on YouTube, dancing, singing and composing her own songs. Now she has earned more than 7 million subscribers in her channel and one of the most well-known musicians on YouTube.
This talented girl was rejected from "America's Got Talent," she now has two YouTube Music Awards.
Laura Vitale
Laura Vitale is an Italian American television host and YouTube personality. Due to the popularity of her video series Laura in the Kitchen where she cooks authentic Italian cuisine, the Cooking Channel hired her as a chef and host of Simply Laura.
She was born on November 7, 1986 (age 30 years) in Naples, Italy.
Her family moved to New Jersey from Italy in their family restaurants and started working their from the age of 12.
Laura Vitale is famous in YouTube channel by her channel name "LauraVitalesKitchen" and has earned more than 2 million subscribers in her channel. She is now working for Upcoming TV Show. Another interesting fact about her is She has had no formal training in the culinary arts.
Cassey Ho
Cassey Ho is an American social-media fitness entrepreneur with a YouTube channel and a website that sells fitness apparel. She is considered an Internet personality and a rising YouTube star nationally and internationally.
She was born on January 16, 1987 (age 30 years) in Los Angeles, California, United States.
Blogilates is the name of famous channel created by Cassey Ho where you can learn about different workouts along with health recipes and fitness tips.
She is considered an Internet personality and a rising YouTube star nationally and internationally. In 2013, she received a Shorty Award in the category of social fitness.
Another interesting fact about her is she hates chocolate.