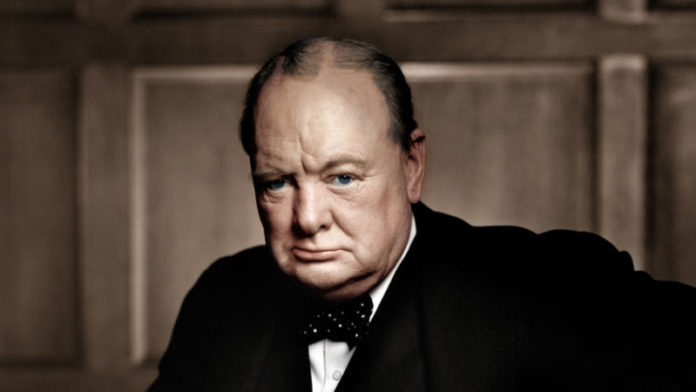 Who is Winston Churchill ?
# Sir Winston Leonard Spencer-Churchill KG OM CH TD DL FRS RA popularly known as Winston Churchill .
# He was born on 30 November 1874 and died on 24 January 1965.
# He was a British statesman, army officer, and writer, who served as Prime Minister of the United Kingdom from 1940 to 1945 and again from 1951 to 1955.
# Over the course of his career as a Member of Parliament (MP), he represented five constituencies in both England and Scotland.
# During his time as Prime Minister, Churchill led Britain to an allied victory in the Second World War.
# He was Conservative Party leader from 1940 to 1955. In 1953, Churchill won the Nobel Prize in Literature for his lifetime body of work; the prize cited "his mastery of historical and biographical description as well as for brilliant oratory in defending exalted human values".
Quick Facts
Born: November 30, 1874, Blenheim Palace, United Kingdom
Birth Name: Sir Winston Leonard Spencer-Churchill KG OM CH TD DL FRS RA
Famous As: Winston Churchill
Died: January 24, 1965, Kensington, London, United Kingdom
Period: Impressionism
Spouse: Clementine Churchill (m. 1908–1965)
Children: Mary Soames, Randolph Churchill, Marigold Churchill, Sarah Churchill, Diana Churchill
Profession: Former British Prime Minister