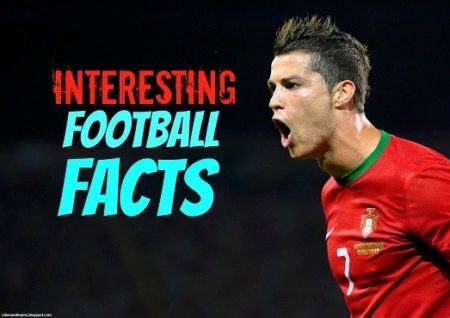 Football Facts
1. Barcelona's Xavi was 19, he almost signed for Milan. His father gave his "yes" to him but his mother said "if Xavi leaves Barca, I will divorce!"
2. While Zlatan Ibrahimovich's youth team was 4-0 down, he came in as a substitute and scored 8 goals.
3. Juan Mata is the first player in history to have joined Manchester United from Chelsea.
4. Xherdan Shaqiri has so far won league titles in every year of his professional career.except last season with Inter
5. Alex Song has 27 siblings -17 sisters and 10 brothers.
6. Ryan Giggs is the only Premier League player to score 100 goals without scoring a hat-trick.
7. Cristiano Ronaldo was named after former US President Ronald Reagan.
8. Steven Gerrard has swapped his jersey with more than a hundred players, but never with a Man United player.
9. Ronaldinho first gained media attention when his youth team won 23 – 0. He scored all 23 goals.
10. Chelsea have been relegated more times than they have won the English league.
11. The difference in Messi's age and Ronaldo's age is 869 days, the same difference as between Messi's son and Ronaldo's son.
12. Zinedine Zidane was never caught in offside position in his whole career.
13. Only one GOLD Premier League trophy has been awarded and it was to Arsenal because in 2003/2004 season, they didn't lose any match.
14. Brazilian legend, Pele, scored 92 hat-tricks, 4 goals on 31 occasions, 5 goals on 6 occasions, and 8 goals on an occasion.
15. When Mourinho says you have a bright future it means he doesn't need you
in his present team.
16. Philip Lahm has never got a red card inspite of being a defender.
Article by: Amit Naik, Football Lover