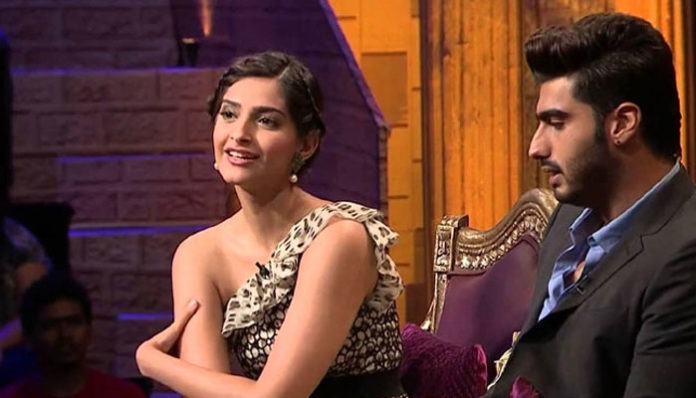 Arjun Kapoor as we know is gearing up with Anil Kapoor, Ileana D'Cruz and Athiya Shetty for their film Mubarakan's release. The promotions for the film are in full swing, and during one such promotional event, Arjun Kapoor shared his love for Kapoors.
The actor was asked who is favorite cousin was, to which he quickly replied, "Sonam is my favorite cousin. We both are of similar age. We both have gone to same school and from the beginning I am very protective about her and will always be in my life."
When asked further about the qualities he thinks he has inherited from the Kapoor family, Arjun gushed, "I feel the love for cinema, the desire to constantly entertain the audience. We as family love cinema and one thing I learned from them is that no matter how many times you need to be there, always be at the service of audience because they make you. They are the reason that we are here today."
"They all have taught me that it's never about what I am doing, it's always about giving back, connecting and entertaining the audience. More importantly, making good films. There have been ups and downs in our family, but I have always seen that we all have remained united, stuck together to try and entertain the audience," he concluded.