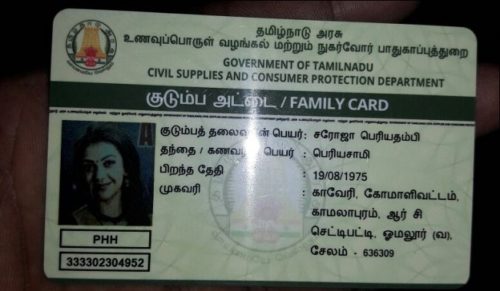 We have seen voter identity cards in the name of stars heroes and actors . In a fresh incident a ration card was issued on the name of star actress Kajal Aggarwal.
This took place in Tamilnadu, A resident Saroja from Tamil Nadu gets his smart ration card with Actress Kajal Agarwal picture.
In a recent mix-up, a 64-year-old Saroja from Kamalapuram in Salem recently received her smart card , she was shocked to see Kajal in her place.
PMK leader Ramadoss criticised the government for these mistakes due to the negligence of the government staff.
The smart card with the picture of actor Kajal Aggarwal has gone viral on social media.