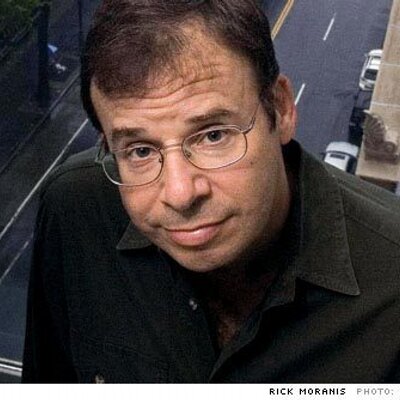 Who is Rick Moranis ?
# Frederick Allan Moranis is popularly known as  Rick Moranis.
# He was born on April 18, 1953 in Toronto, Ontario, Canada.
# His birth sign is Aries.
# He is a Canadian actor, comedian, screenwriter, producer, musician, and songwriter.
#He is currently on film acting hiatus.
# He rose to fame in the sketch comedy series Second City Television (SCTV) in the 1980s.
He later showed his talent in several Hollywood films, including Strange Brew (1983), Ghostbusters (1984), Little Shop of Horrors (1986), Spaceballs (1987), Honey, I Shrunk the Kids (1989, and its 1992 and 1997 sequels), Parenthood (1989), My Blue Heaven (1990), and The Flintstones (1994).
Who is Rick Moranis Dating ?
Rick Moranis is possibly a single.
Rick Moranis got married with costume designer Anne Belsky in 1986. She became popular as Anne Moranis later.
The couple together they had two children, Rachel and Mitchell.
Belsky died of breast cancer in February, 1991.
Quick Facts
Birthday: April 18, 1953
Birth Place: Toronto, Canada
Birth Name: Frederick Allan Moranis
Famous As: Rick Moranis
Height: 1.68 m
Spouse: Anne Moranis (m. 1986–1991)
Children: Mitchell Moranis
TV shows: Second City Television, The Flintstones, Gravedale High, Bob & Doug, SCTV Network 90, Spaceballs: Extras, SCTV
Profession: Actor
Net Worth:  Unknown