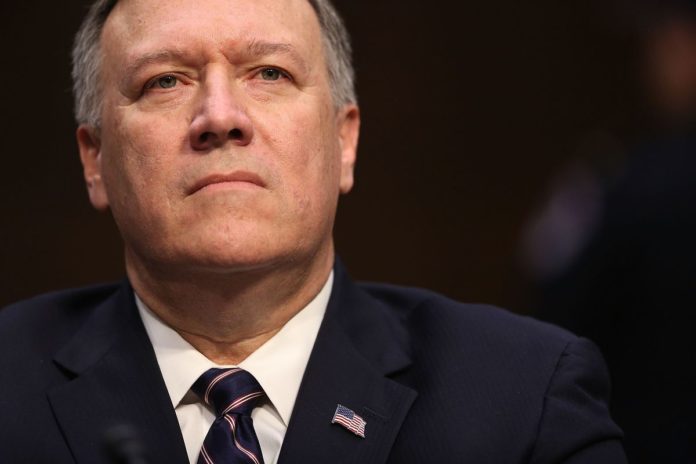 Who is Mike Pompeo ?
# Michael Richard Pompeo is popular as Mike Pompeo.
# He was born on December 30, 1963.
# He is an American politician, lawyer, and former army officer.
# He currently serves as the 70th United States Secretary of State.
# Previously, he was the Director of the Central Intelligence Agency, and before that a member of the United States House of Representatives for Kansas's 4th congressional district from 2011 to 2017.
# He is a member of the Tea Party movement within the Republican Party.
# He was a Kansas representative on the Republican National Committee and member of the Italian American Congressional Delegation.
# On March 13, 2018, President Donald Trump announced his intention to nominate Pompeo as the new United States Secretary of State, succeeding Rex Tillerson after March 31, 2018.
# On April 26, 2018, Pompeo was confirmed by the Senate in a 57–42 vote and was sworn in the same day.
Who is Mike Pompeo Spouse ?
Pompeo married Leslie Libert in 1986 and later married Susan Pompeo.
They have one son.
Quick Facts
Birthday: December 30, 1963
Birth Place: Orange, California, United States
Birth Name: Michael Richard Pompeo
Famous As: Mike Pompeo
Nationality: American
Spouse: Susan Pompeo
Party: Republican Party
Education: Harvard Law School (1994), United States Military Academy (1986), Los Amigos High School (1982)
Previous offices: Director of the Central Intelligence Agency (2017–2018), Representative, KS 4th District (2011–2017)