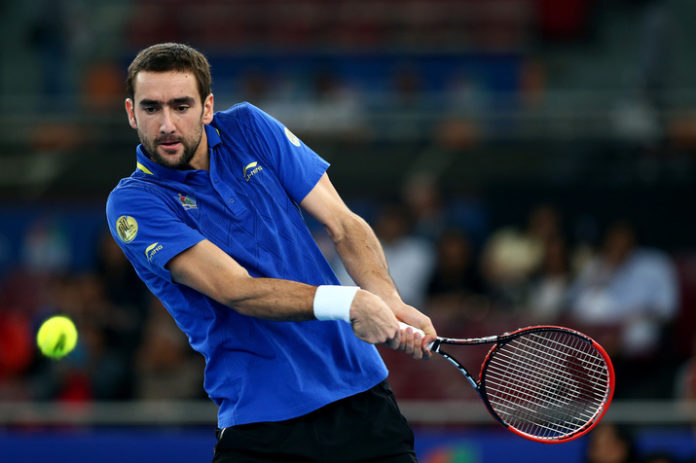 Who is Marin Cilic ?
# Marin Čilić was born on 28 September 1988.
# His zodiac sign is Libra
# He is a Croatian professional tennis player.
# Over the course of his career, Čilić has won 17 ATP singles titles, including the 2014 US Open.
# His career-high singles ranking is world No. 3, achieved on 28 January 2018.
# Čilić first came to international prominence by defeating then-World No. 2 Andy Murray in the fourth round of the 2009 US Open, and then reaching the semi-finals at the Australian Open a few months later.
# He was also runner-up at the 2017 Wimbledon Championships and the 2018 Australian Open, losing to Roger Federer both times.
# Čilić has reached at least the quarterfinal in all four grand slam tournaments.
# He is known for his fast serve up to 250 km/h (155 mph) and powerful ground-strokes.
# Čilić started to develop his career at a young age; his first steps of tennis started in Bosnia and Herzegovina.
# His potential was discovered by local hometown coaches who saw him play and encouraged his move to Zagreb for further training.
Who is Marin Cilic Dating ?
Kristina Milković and Marin Čilić are engaged.
We don't have any information about his past affairs  & dating.
Quick Facts
Weight: 196 lbs (88.9 kg)
Height: 6′ 6″ (1.98 m)
Shoe Size/Feet Size: N/A
Star Sign: Libra
Net Worth: N/A
Hair Color:

Dark Brown

Eye Color: Dark Brown
Date Of Birth: 28 September 1988
Birth Place: Medjuvodje, Bosnia and Herzegovina
Nationality: Croatian
Parents: Zdenko Čilić, Koviljka Čilić
Siblings: Vinko Čilić, Goran Čilić, Mile Čilić