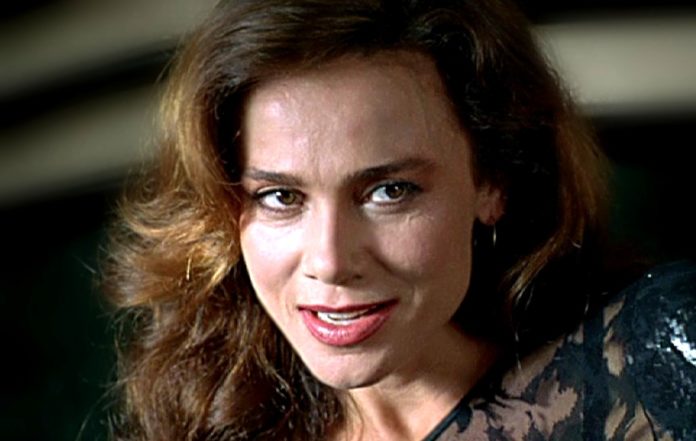 Who is Lena Olin ?
Lena Maria Jonna Olin (born 22 March 1955) is a Swedish actress.
She has been nominated for several acting awards, including a Golden Globe for The Unbearable Lightness of Being (1988) and an Academy Award for Enemies, A Love Story (1989).
Other well-known films in which she has appeared include Chocolat (2000), directed by her husband Lasse Hallström, Queen of the Damned(2002), Casanova (2005) and The Reader (2008).
She was cast as Triggerfish's Khumba. Olin was also a main cast member in the second season (and a recurring guest star in later seasons) of the television series Alias.
Olin starred in the Swedish sitcom Welcome to Sweden.
Follow Lena Maria Jonna Olin on Instagram to get more updates on her:
Who is Lena Olin Dating ?
Lena Olin and Lasse Hallström have been married for 23 years since 18th Mar 1994.
Lena Olin has been in relationships with Robert Redford (1990 – 1991) and Örjan Ramberg (1983 – 1984).
Who are Lena Olin Parents ? Siblings ?
Olin, the youngest of three children, was born in Stockholm, Sweden.
She is the daughter of actress Britta Holmberg and director Stig Olin.
She studied acting at Sweden's National Academy of Dramatic Art.
In October 1974, at age 19, Olin was crowned Miss Scandinavia 1974 in Helsinki, Finland.
Quick Facts
Personal Information
Full Name: Lena Maria Jonna Olin

Nicknames: Lena

Birthday:  22 March 1955

Birthplace: Stockholm, Stockholms län, Sweden

Current Residence: Sweden

Education: Unknown

Profession: Actress
Nationality: Swedish
Ethnicity/Race: White

Religion:  Not Available

Zodiac: Unknown

Spouse/Wife: Lasse Hallström,  Robert Redford (1990 – 1991) and Örjan Ramberg (1983 – 1984).

Children: Unknown

Net Worth: Unknown
Measurements
Height: 1.8 m

Weight: Not Available

Dress Size: Not Available
Unknown facts about Lena Olin:
Daughter of actor Stig Olin and actress Britta Holmberg.
Has a son F. Auguste Rahmberg (b. 1986) with former boyfriend Örjan Ramberg. Has a daughter Tora Hallström (b. 1995) with husband Lasse Hallström.
Member of the jury at the Cannes Film Festival. [1998]
Younger sister of singer Mats Olin.
For the role of Masha in Enemies: A Love Story (1989), she received the New York Film Critics Award for Best Actress as well as an Academy Award nomination.
Stated in a May 2005 interview with "TV Guide" that, along with her appearances in the final two episodes of Season 4 of Alias (2001), she is open to appearing in Season 5 as well.
National Theatre Academy; Stockholm, Sweden (1976-1979).
Member of Sweden's Royal Dramatic Theatre (1980-1994).
Considered for the role of Catwoman in Batman Returns (1992).
Considered for the role of Maria Ruskin in The Bonfire of the Vanities (1990).