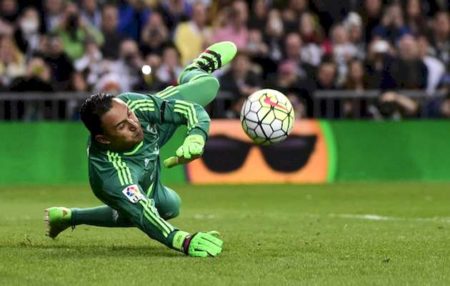 13 Facts About Costa Rican Professional Footballer Keylor Navas
1# Keylor Antonio Navas Gamboa is popularly known as Keylor Navas.
2# He was born on 15 December 1986 in Pérez Zeledón, Costa Rica.
3# His Birth Sign is Sagittarius.
4# He stands 1.85 m tall.
5# His holds nationality of two countries, Spanish and Costa Rican.
6# He is a Costa Rican professional footballer.
7# He is a goalkeeper.
8# He plays for Spanish club Real Madrid and the Costa Rica national team.
9# Navas joined Real Madrid in 2014 for €10 million.
10# He has played over 70 times for Costa Rica since making his debut in 2008.
11# He got married with Andrea Salas.
12# He has two children, Mateo Navas Salas and Daniela Navas Salas.
13# He has an estimated net worth of $36 million.