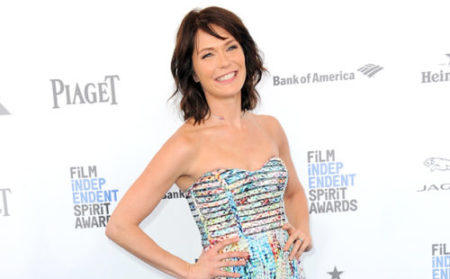 Who is Katie Aselton ?
Kathryn "Katie" Aselton (born October 1, 1978) is an American actress, film director and producer.
She competed in pageants in 1995, and was Miss Maine Teen USA 1995 and first runner-up at Miss Teen USA 1995.
She graduated from Narraguagus High School in Harrington in 1996.
sometimes i get real down on myself, but then i remember that i have a houseplant that i've kept alive for 5 YEARS and i realize i'm amazing

— Katie Aselton (@duplaselton) February 27, 2017
She attended Boston University School of Communications for two years before moving to Los Angeles to act, meeting Duplass there. She then studied for two years at the American Academy of Dramatic Arts in New York.
She is an actress, known for The League (2009), The Gift (2015) and Black Rock(2012). She has been married to Mark Duplass since August 26, 2006. They have two children.
She directed and co-starred in The Freebie, which was shown in the non-competition "Next" category at the Sundance Film Festival in 2010.
She also starred as Jenny MacArthur in the FX sitcom, The League. Since 2017, Aselton stars in FX's Marvel Comics X-Men drama, Legion.
https://www.instagram.com/p/BaG0HunDUKG/?hl=en&taken-by=katieaselton
Who is Katie Aselton Dating ?
Mark Duplass and Katie Aselton  have been married for 10 years since 6th Aug 2006.
They have two children. We don't have much information about their children.
We don't have any information about Katie Aselton past affairs & dating.
What is Katie Aselton Net Worth ?
Katie Aselton was born on October 1, 1978 in Milbridge, Maine, USA as Kathryn Anne Aselton. She is an actress, known for The League (2009), The Gift (2015) and Black Rock(2012).
She has an estimated net worth of $2 million dollars.
Quick Facts
Born: October 1, 1978 (age 39)
Birth Place: Milbridge, Maine, United States
Birth Name:Kathryn Anne Aselton
Birth Sign: Unknown
Nick Name:Anne
Height: 1.7 m
Weight: 58 kg
Body Measurements:  34-25-34 inches
Nationality: American
Profession/Occupation: Actress
Spouse: Mark Duplass (m. 2006)
Children: Ora Duplass, Molly Duplass
Upcoming movie: Father Figures
Personal Quotes
I really want women to throw their shoulders back and stand up straight and use their big girl voices and not feel like they're compromising their femininity to be strong and smart.

That one thing you do give up when you get married is that magic moment of meeting someone, and the sparks and the spontaneity.

I think the idea that women can stand up and be strong and still be seen as beautiful and sexual is kind of cool, and I would like to see more of that.