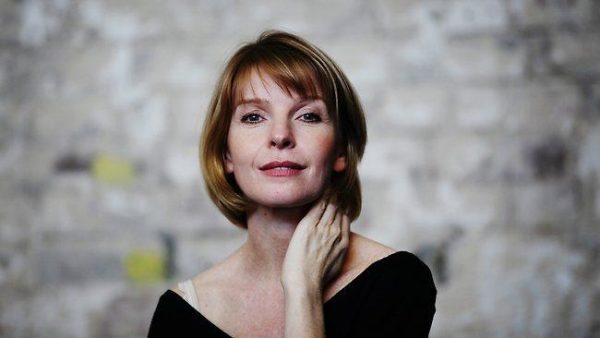 Who is Jacqueline McKenzie ?
Jacqueline Susan McKenzie (born 24 October 1967) is a classically trained Australian actress of stage and screen.
She is an actress and director, known for Deep Blue Sea(1999), The 4400 (2004) and Romper Stomper (1992).
Born in Sydney, Australia, McKenzie attended Wenona School in North Sydney until 1983 then moved to Pymble Ladies' College, where she graduated in 1985 with her Higher School Certificate.
Known at school for her fine singing voice, McKenzie was cast as Nancy in Oliver! then in Godspell (both a co-productions with Shore School) and later in Brigadoon (a co-production with Knox Grammar School), sharing the stage with Hugh Jackman, who was a student at Knox at the time.
What is Jacqueline McKenzie Net Worth ?
Jacqueline McKenzie is an actress and director, known for Deep Blue Sea(1999), The 4400 (2004) and Romper Stomper (1992).
Her estimated net worth is $8.5 million USD.
Who is Jacqueline McKenzie Dating ?
Jacqueline McKenzie is currently single.
Jacqueline McKenzie has been in a relationship with Simon McBurney.
Listener, grinder of lenses, poet, painter, seer. My Guide. Philosopher. Friend. John Berger left us this morning. Now you are everywhere.

— Simon McBurney (@SimonMcBurney) January 2, 2017
Quick Facts About Jacqueline McKenzie
Personal Informations
Birth Day: 
Age: 49 years old
Birth Nation: Australia
Height: 5 Feet 7 Inch
Name: Jacqueline McKenzie
Nick Name: Jacqueline
Nationality: Australian
Birth Place/City: Sydney, Australia
Profession: Acting, Modeling
Net Worth: $8.5 Million USD
Spouse: Bill Walter
Education: graduate from National Institute of Dramatic Art
Body Measurements
Body Measurements: 36-26-32 (Bust-Waist-Hip)
Breast Size: 36
Waist size: 26 in
Hip Size: 32 in
Neck Size: 9.3
Shoe Size: 10
Weight in KG: 59 kg
Unknown facts about Jacqueline McKenzie
Her portrait was painted by acclaimed artist 
Garry Shead
 for the Archibald Prize.
Was given a Green Card in March 2001 for "Person of Extraordinary Ability".
As singer and songwriter, she is working on her first collection of songs. Her collaboration with Vic Levac (Hush Music, Canada) resulted in the song, "Shy Baby". This song is featured in the season 2 finale of 
The 4400
 (2004), 
The 4400: Mommy's Bosses
 (2005).
She graduated from Australia's National Institute of Dramatic Art (NIDA) with a degree in Performing Arts (Acting) in 1990.
She is double-jointed in her fingers.
Is Australian and of Irish and Scottish descent.
She is a redhead.
Her daughter was born in June 2009.