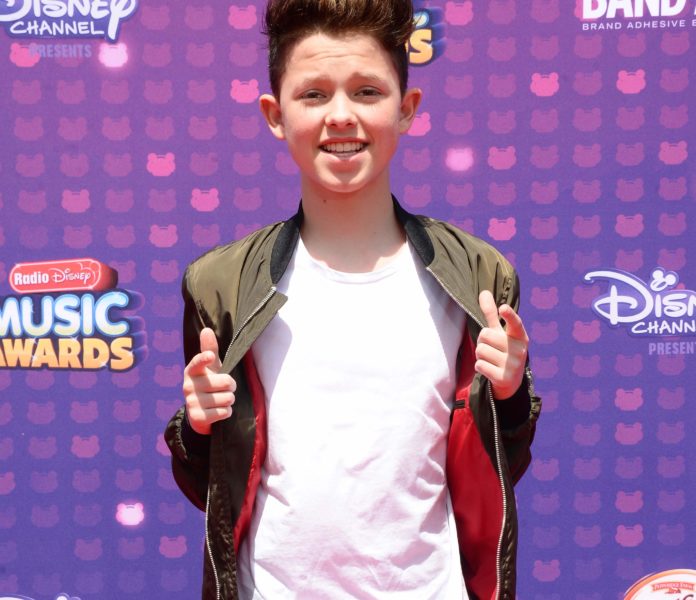 Who is Jacob Sartorius ?
Rolf Jacob Sartorius, better known as Jacob Sartorius, is an American singer and internet personality, who rose to fame via social media from posting lip-syncing videos on Musical.ly.
He was born on October 2, 2002 (age 14 years) in Oklahoma, United States. His Birth Sign is Libra.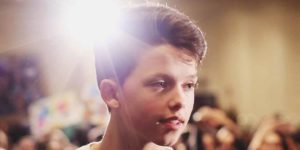 American singer Jacob Sartorius has got 7 million followers on Instagram and more than 15 million fans on musical.ly through his lip sync videos of popular songs. He also reached over 900,000 followers on Vine.
He posted his first video to Vine on August 17, 2014. But after Feb 2015 only he became active and started posting videos regularly.
Who is Jacob Sartorius Dating ?
In the journey of his professional life he met many fans, friends and few girls with who he had relationship or rumored to have dated. These are the name of few girls who jacob had been rumored to have dated.
Luna Blaise: She is an american actress started acting at young age. There is not much information about this couple. However Luna was once seen tweeting that she and Jacob are officially dating.
Maddie Ziegler:  Maddie is an actress, model & dancer. This mayn't be true that they were on date because there is no any evidence to prove this. May be this rumor was spread by their fans because they think that Maddie and Jacob look cute together.
Ariel Martin: Ariel is an actress, DJ & Musical.ly star. They was known to each other from social media and followed each other. They met each other in a award show managed by Musical.ly.Later that month they become #Jariel. After dating for 2 weeks they decided to split up. Now they are best friends.
Jordyn Jones: Jacob and Jordyn have been seen together many times.But they haven't said official that they are on date.
Follow Jacob Sartorius on Twitter
I love you like a fresh pair of Jordans

— Jacob Sartorius (@jacobsartorius) January 22, 2017
Who are Jacob Parents ? Father ? Mother ? Siblings ?
Rolf Jacob Sartorius is the name of this american singer given in the time of his birth by his parents. Rolf is the name of his father given to him. Born in Oklahoma, he was adopted and raised in Virginia.
He was supported by his mother in his work. His social media is managed by his mother. His mom has appeared in his Vine videos.
He has an older sister named Caroline.
What is Jacob Sartorius Net Worth ?
Jacob Sartorius is a musician and YouTuber from Oklahoma. His social media is managed by his mother. His mom has appeared in his Vine videos. Jacob Sartorius Net Worth – $1 million.
Quick Facts
Full Name: Jacob Sartorius
Nick Name: Jacob
Occupation: Internet Personality
Date of Birth: October 2, 2002
Birth Place: Virginia, USA  
Sun-sign: Libra  
Nationality: American
Ethnicity:  White
Hobbies: Watching movies   
Height: 5 feet 5 inches, 165.1 cm, 1.65 m
Weight: unknown
Chest size: Unknown
Arms/Biceps Size: Unknown
Waist size: Unknown
Shoe Size: 5 US     
Hair Color:  Dark Brown
Eye Color: Hazel
Sexuality: Straight
Net Worth: $1 Million