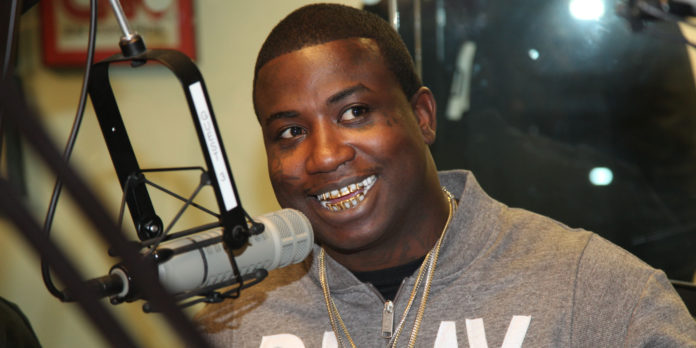 Who is Gucci Mane ?
# Gucci Mane, a famous American rapper was born on February 12, 1980.
# He is active in the field of music from 2001.
# He used to write poems and enjoyed music since he was small.
# Pursuing his passion today he is famous as Gucci Mane rather than his birth name Radric Davis.
# After moving to Atlanta along with his mother from Birmingham, Alabama he chose the career of music and started to rap.
Quick Facts 
Date of birth : 

February 12, 1980


Birth Country: 

United States


Gender: 

Male


Height: 

6'2"


Weight: Unknown
Net worth: 

$15million


Body measurement: N/A
Wife: Unknown
Children: Unknown
Father: Unknown
Mother: Unknown
In his early stage as a rapper he produced about 1000 cds and distributed those cds in the street  to get feedback from the listener. Then after he teamed up with varoius artists and producers and released songs like "Black Tea" and "So Icy". Since he was associated with other famous artists like Zaytoven, Big Cat, and Jeezy he couldn't grab attention. He remained undershadow for many years and finally he made a comeback with his solo independent album "Trap House" featuring young rapper Young Jeezy in 2005.
Though the album wasn't a grand success but it created a space in top 20 list of Billboard R&B/ Hip-Hop Albums.
He started working under the label Warner Bros and his second album State Vs Radric Davis and became successful.
He released his second study album The State Vs Radric Davis while he was with Label Warner Bros in 2009. The album was considered as one of the successful albums during the time, thanks to the album's strong presence in Billboard, Hot Rap Tracks, and Hot R&B/Hip-Hop Songs. He was successful in featuring several stars on the album.
His other musical works include his 10th EP, "The Return of Mr.Zone 6", collaboration albums such as "Waka Flocka Flame" and "BAYTL", studio albums such as "Trap House III" and "Mr. GuWop", first group compilation album "Monet Talk", and much more hit singles and collaborations.
Acting Career
Gucci has made appearances in three films after he made his debut film movie Birds of a Feather in 2012. Before making his debut in the film, he made an appearance in No Pad No Pencil (2007), Gucci Mane-Glockumentary DVD, Money Mafia: Gucci Mane (Street Classic Edition), My Come Up (2012) and much more.
Legal Issues and Controversies
Police have arrested Gucci on various charges numerous times. In April, 201, he spent 90 days in jail after he was found using Cocaine. In May 2005, Gucci shot towards a group, causing one dead, when the group attacked him in his house. Gucci was taken into custody after he was charged with murder but after probing into the case police released Gucci. Similarly, he was arrested in November 2010 on the charge of violating the traffic rules.
In September 2013, he welcomed controversy after various big names in hip/hop industry including Drake and Emine, received an offensive tweet from his account. Later, Gucci stated that someone had hacked his account. Similarly, he also had a conflict with various artists such as Young Jeezy, Keyshia Cole, Yung Joc and Waka Flocka Flame.
Personal Life
Gucci had been linked up with various women including Keyshia Dior, Sheneka Adams, and Mya. Currently, he is in a serious relationship with his girlfriend Keyshia Ka'Oir. Keyshia is a cosmetic entrepreneur. In December 2014, Keyshia posted a message on Instagram, where Gucci expressed his desire to have children with her.
Follow Gucci Mane on Instagram & Twitter
God gave me my first breath February12th I can't thank him enough but I will but I will give him my testimony ths Sunday #FamericanGangster2 pic.twitter.com/r38BaJcSOz

— #DiaryOfTheStreets3 2/9/18 (@ralofamgoon) February 9, 2017