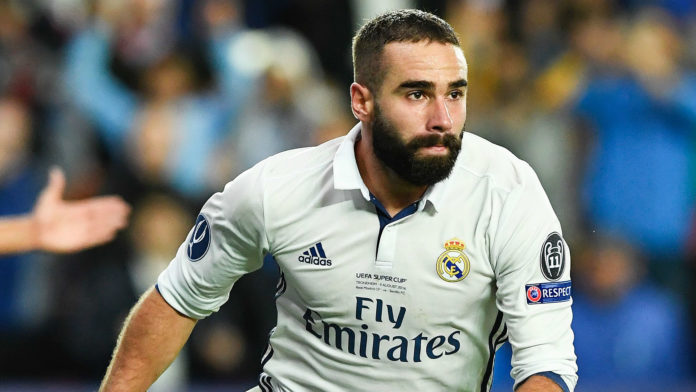 13 Facts About Spanish Professional Footballer Dani Carvajal
1# Daniel Carvajal Ramos is popularly known as Dani Carvajal.
2# He was born on 11 January 1992 in Leganés, Spain.
3# He was born to Mariano Carvajal  and Lola Ramos.
4# He is a Spanish professional footballer.
5# He joined Real Madrid's youth system as a 10-year-old, and continued climbing through the ranks until reaching Real Madrid Castilla in 2010
6# He plays as a right back for Spanish club Real Madrid and the Spanish national team.
7# He made his senior debut in 2014, representing the nation at the 2018 World Cup.
8# His nationality is Spanish.
9# His birth sign is Capricorn.
10# He began dating Marta Morales in 2009.
11# He stands 1.73 m tall.
12# He has an approximate weight of 73 kg.
13# He is currently playing under jersey number 2.