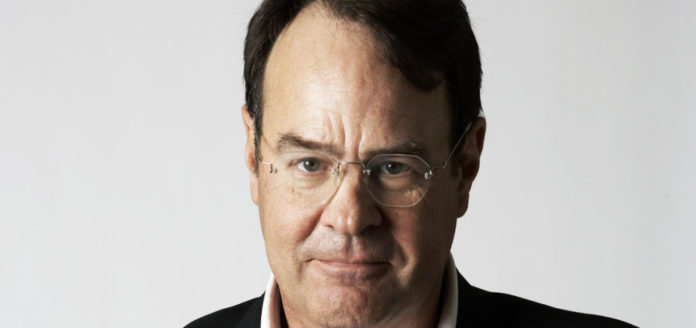 Who is Dan Aykroyd ?
Daniel Edward Aykroyd (born July 1, 1952) is a Canadian-American actor, comedian, producer, screenwriter, musician and businessman.
He was an original member of the "Not Ready for Prime Time Players" on Saturday Night Live (1975–1979).
A musical sketch he performed with John Belushi on SNL, The Blues Brothers, turned into an actual performing band and then a highly successful 1980 film, also called The Blues Brothers.
He conceived and starred in Ghostbusters (1984), which spawned a sequel (Ghostbusters II) and eventually an entire media franchise.
In 1990, he was nominated for the Academy Award for Best Supporting Actor for his work in the 1989 film Driving Miss Daisy.
He starred in his own sitcom, Soul Man, from 1997–98. Aykroyd is also a successful businessman, having co-founded the House of Blues chain of music venues and the Crystal Head Vodka brand.
Who are Dan Aykroyd family ?
Aykroyd was born on Canada Day (July 1), 1952 at Ottawa General Hospital in Ottawa, Ontario, Canada.
He grew up in Ottawa, Canada's capital, where his father, Samuel Cuthbert Peter Hugh Aykroyd, a civil engineer, worked as a policy adviser to Canadian Prime Minister Pierre Trudeau.
His mother, Lorraine Hélène (née Gougeon), was a secretary.
His mother was of French Canadiandescent and his father of English, Irish, Scottish, Dutch and French ancestry.
His brother, Peter, is also an actor.
What is Dan Aykroyd Net Worth ?
Dan Aykroyd is a Canadian comedian, actor, screenwriter, and entrepreneur who has an estimated net worth of $135 million dollars.
Who is Dan Aykroyd Spouse ?
In the early 1980s, when Dan was on the set of comedy movie Doctor Detroit, he met love of his life Donna Dixon.
Donna Dixon is a former actress and a beauty queen.
They got married on 29th of April 1983.
Quick Facts
Birth Name: Dan Aykroyd
Date of birth: 1952, July 1
Birth Country: Canada
Height: 6 Feet 1 Inch
Weight: Unknown
Birth Sign: cancer
Age: 65 Years
Father: Samuel Cuthbert Peter Hugh Aykroyd
Mother: Lorraine Hélène (née Gougeon)
Siblings: Peter Aykroyd (Brother)
Net Worth:  $135 million dollars.
Eye Color: Unknown
Hair Color: Unknown
Spouse/ Affairs: Donna Dixon