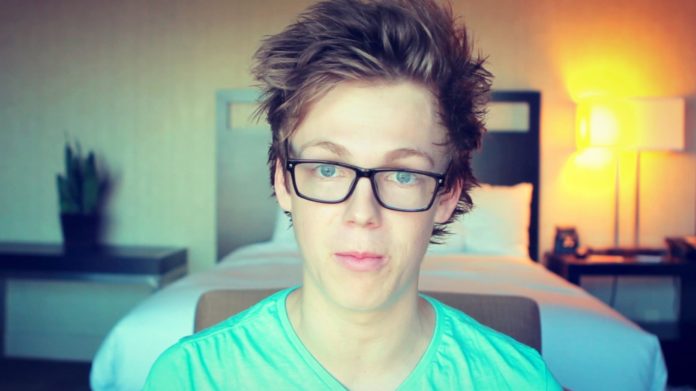 Who is Caspar Lee ?
Caspar Richard George Lee popularly known as Caspar Lee is a British-born South African YouTube personality with over 7 million subscribers, and a vlogger and actor.
He was born on April 24, 1994 (age 22 years) in London, United Kingdom. His Birth Sign is Taurus.
Lee was born in London but raised in Knysna and Durban, South Africa where he attended Crawford College, La Lucia.
From the age of six, Lee was diagnosed with Tourette syndrome.
Lee moved from South Africa to live with Alfie Deyes until 2014, before moving to a shared apartment in London with fellow YouTuber Joe Sugg until 2016, when he relocated to a shared apartment with Josh Pieters, also a Youtuber.
He started uploading his internet videos in 2011. He works together with a number of other YouTubers including Troye Sivan and Joe Sugg.
Lee started his YouTube channel 'dicasp' in 2011, and later renamed it to simply 'Caspar'. As of November 2017, Lee's main YouTube channel has over 7.5 million subscribers and over 850 million video views, and is the 243rd most subscribed channel on the website; his second channel "morecaspar" has nearly 2 million subscribers and over 116 million video views.
Who is Caspar Lee Dating ? Is he single?
Caspar Lee is currently single.
Caspar Lee has been in relationships with Gabby Jones (2013 – 2014) and Lauren Elizabeth (2013).
Caspar Lee is rumoured to have hooked up with Rebecca Black (2013).
What is Caspar Lee Net Worth ?
Caspar Lee South African video blogger whose YouTube channel has earned over 7 million subscribers.
He has an estimated net worth of  $3,000,000.
Who are Caspar Lee Parents ?
Caspar Lee was born on April 24, 1994 (age 22 years) in London, United Kingdom and then later moved to South Africa.
He has a sister named Theodora. Information about his parents are unknown.
Quick Facts
Birthday: April 24, 1994
Birth Name: Caspar Richard George Lee
Birth Place: London, England
Birth Sign: Taurus
Girlfriends: N/A
Height: N/A
Weight: N/A
Father: Unknown
Mother: Unknown
Net Worth: $3,000,000