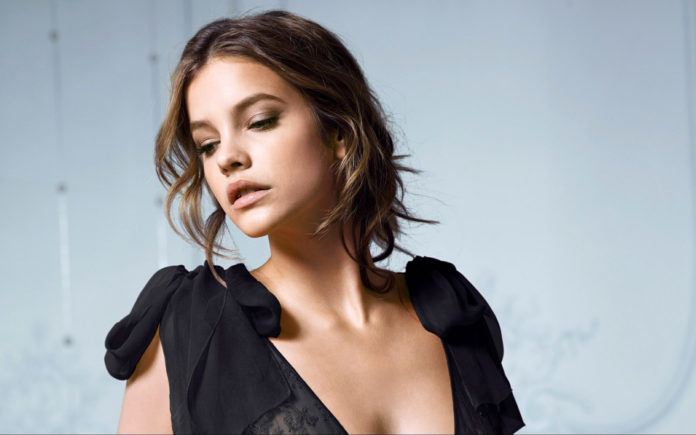 Who is Barbara Palvin ? 
Barbara Palvin is a Hungarian fashion model and actress. She was born on October 8, 1993 (age 23 years) in Budapest, Hungary. Barbara Palvin's zodiac sign is Libra.
At an early age, Palvin took up football and singing, considering them her favorite hobbies. Her first language is Hungarian.
Palvin also speaks fluent English and some French.
Palvin was  influenced in the field of modeling by Kate Moss, who was the winner of the heroin chic look during the 1990s.
Who are Barbara Palvin Parents ? Siblings ?
Palvin is originally from Hungary. It is in Budapest on October 8, 1993 that Barbara Palvin was born. She was raised in Budapest, Hungary. There is no much information about her father and mother but She has an older sister named Anita.
Who is Barbara Palvin Dating ? 
Currently Barbara Palvin is single.
Barbara Palvin has been in relationships with Niall Horan (2013 – 2014), Leonardo DiCaprio (2013) and Kristof Somfai (2010 – 2013).
What is Barbara Palvin Net Worth ? 
Barbara Palvin is a Hungarian fashion model and actress. She came to this field from a very early age. This beautiful fashion model has a net worth of $6 million.
Barbara Palvin's Awards & Achievements
Ranked at number 40 in the list of 'Top 50 Models Women' (Source: models.com)
In 2013, models.com ranked her at number 23
Quick Facts
Height: 5ft 8.5inch or 174 cm
Weight: 122 lbs or 55 kg.
Measurements: 34-23-35 or 86-59-89 cm.
Bra size: 32B.
Shoe size: 7.5 US (38 EU).
Zodiac sign: Libra.
Born on: October 8, 1993.
Born Place: Budapest, Hungary.
Net Worth:  $6 million
Father Name: Unknown
Mother Name: Unknown
Hair color: Brown
Eye color: Blue
Facts about Barbara Palvin
Her primary language is  Hungarian but she can speak English and French fluently.
She is compared to Russian model Natalia Vodianova and American actress Brooke Shields for resembling looks with them.
Barbie is a nickname given to her by photographers due to her young age and and petite size.
Follow Barbara Palvin on Twitter
Watch @barbarapalvin get ready for tonight's dinner with @lorealmakeup. https://t.co/LyCcleKHH6 #lorealpfw #sponsored pic.twitter.com/k2mNwg2hx9

— Vogue Magazine (@voguemagazine) March 5, 2017