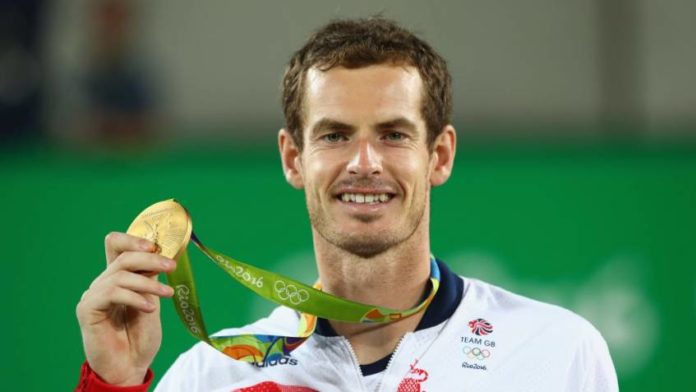 Who is Andy Murray ?
# Andy Murray, also known as Andrew Murray is a tennis player born on May 15, 1987.
# His Birth Sign is Taurus.
# His full name is Andrew Barron Murray and he is Scottish in origin.
# Andy Murray is considered as the greatest tennis player in Britain at the present due to his Open matches wins.
# This can be also attributed to the fact that Murray won the Wimbledon in 2013 which made him the first British male tennis player to win the tournament in 77 years.
# He has a brother Jamie Murray who often plays with him in the doubles segment.
# Though they are not popular like the dynamic Serena and Venus Williams, they also play tennis doubles circuit and Jamie Murray is a former doubles tennis player.
# He has a height of 6 feet 3 inches.
# Currently, Murray sits at Number 2 in the world tennis rankings.
# Murray turned pro in 2005 and got a boost in his career after his gold medal win in the 2012 Olympics.
# He had not been able to win the U.S. Open in 2008 when he lost the match to Rafael Nadal.
# Murray had also lost in the finals of Australian Open in 2010 and 2011.
# He lost the Wimbledon finals to Roger Federer, which made his 2012 Olympic win a great matter of pride.
# To add to the joy, Murray won the U.S. Open in 2012 by defeating Novak Djokovic in the finals.
# Murray had now won his first Grand Slam title and had made Britain proud.
# In 2013, Murray won the Wimbledon Championship by again defeating Djokovic at the finals.
# In the 2015 French Open though, Murray suffered a loss to none other than Djokovic.
# His streak of loss continued. He lost the Wimbledon's semifinals to Federal that same year and also lost the U.S. Open before the quarter finals in 2015.
# By then Djokovic had been as his archenemy or a rival. In 2016, he lost the Australian Open final to his rival.
# But in the Italian Open, he breathed relief and vengeance when Murray defeated Djokovic.
# But in the Wimbledon of 2016 in Luly, Murray won the championship title, making it his third Grand Slam title.
# There have been some controversies with Andy Murray throughout the years.
# His diverse statements with his nationality when Murray sometimes identifies as Scottish and sometimes as British also stirred some news in the media.
# Moreover, his remark to Kenneth Carlsen also has also faced some heat.
# He is centered around some controversies when he sweared at umpires, and comments about match fixing in tennis.
# Murray's records statistics show that he has been in 11 finals of championships with 3 wins and 8 runner ups of the titles.
# In the Olympics, he has been in 2 finals with 1 win and 1 runner ups.
# He has also won a mixed doubles title.
# He is also actively involved with Malaria No More UK and raises funds to save lives in Africa.
# Murray is also a global ambassador to the World Wildlife Fund (WWF).
Who is Andy Murray Dating ?
# Murray had been dating Kim Sears for a long time before he finally married her in 2015, April 11.
# Kim herself is quite familiar with the world of tennis since her mom is Nigel Sears, a pro tennis player turned coach.
# Kim and Murray had been dating since 2005 and got engaged in 2014.
# They had a lavish wedding in his home town in Scotland.
# They currently have a daughter named Sophia who was born this year in 2016.
Quick Facts
Birthday: May 15, 1987 (age 30 years), Glasgow, United Kingdom
Birth Name: Andrew Barron Murray
Birth Sign: Taurus
Famous As: Andy Murray
Height: 1.9 m
Grand slams won (singles): 3
Spouse: Kim Sears (m. 2015)
Parents: Judy Murray, William Murray
Siblings: Jamie Murray