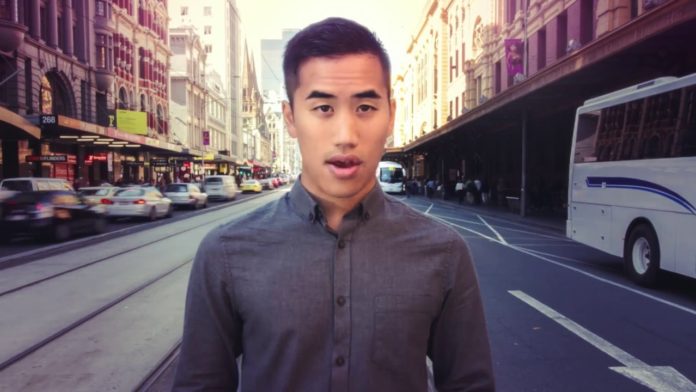 Who is Andrew Huang ?
Andrew Huang is a Canadian musician, video producer, and YouTube personality. Huang was born and raised in Ottawa, Ontario.
He is an internet content creator known for his original songs and videos on his self-titled YouTube channel, which has accumulated over 950,000 subscribers.
He is best known for his Song Challenge video series, which invites viewers to dare him in feats of musicianship, as well as viral hits such as Pink Fluffy Unicorns Dancing on Rainbows, 99 Red Balloons – played with red balloons, and Alphabetical 26-Genre Song.
Huang has released over 50 albums of original music, either through DFTBA Records or independently, under his own name as well as the pseudonyms Songs To Wear Pants To, Your Heart, Girl, Spokesman, The Cloud, Ghostface Kilobyte, and VS.
He obtained a Bachelor of Fine Arts at York University studying music and since then has been self-employed as a music producer and YouTube personality.
He currently resides in Toronto, Ontario with his wife.
Who is Andrew Huang Dating ?
Andrew Huang is a Toronto, Canada native.
He began a relationship with Esther Bowser, whom he eventually married.
We don't have any information about Andrew Huang past affairs and dating.
What is Andrew Huang  Net Worth ?
Andrew Huang is a Canadian musician, video producer, and YouTube personality.
He has an estimated net worth of $200,000.
How Much Money Does Andrew Huang Earn On Youtube?
The channel has over 950,000 subscribers as of mid 2017 and has accumulated over 85 million views so far. It is able to get an average of 270,000 views per day from different sources. This should result in an estimated revenue of around $500 per day ($180,000 a year) from the ads that appear on the videos.
Quick Facts
Born: 

April 8, 1984 (age 33)

Birth Place: Ottawa, Canada
Birth Name: Andrew Huang
Famous As: Andrew Huang
Height: Unknown
Weight: Unknown
Eye Color: Unknown
Hair Color: Unknown
Nationality: 

Canadian

Genre: 

Pop

Albums: Lip Bomb, Love & Desolation, Droop, Lo-Fi, 

MORE

Profession: Canadian musician
Follow Andrew Huang on Twitter
Enjoy a unicorn made out of music notes pic.twitter.com/f4oMZDa50b

— Andrew Huang (@andrewhuang) February 21, 2017