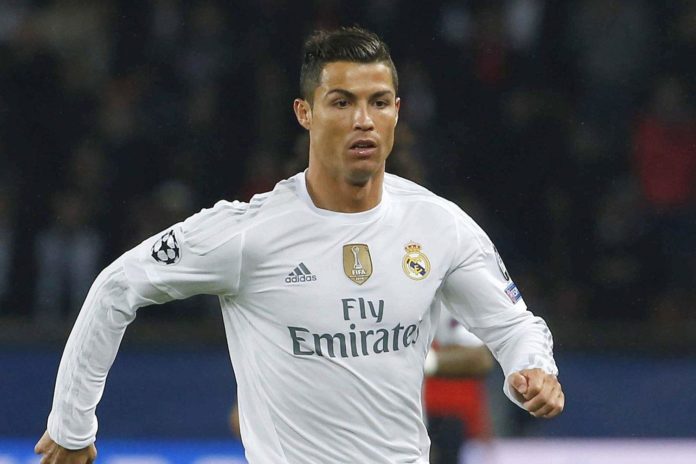 Who is Cristiano Ronaldo ?
Cristiano Ronaldo is a Portuguese professional footballer who plays for Spanish club Real Madrid and the Portugal national team.
He was born on 
February 5, 1985 in Hospital Dr. Nélio Mendonça, Funchal, Portugal. His Birth Sign is Aquarius.
His father was working as an equipment manager at a boy's club which made Ronaldo introduced to the game of soccer.
When he was 10 years old, he was already recognized as a phenomenon—a kid who ate, slept and drank the game. "
Who is Cristiano Ronaldo Dating ?
Georgina Rodriguez is dating Cristiano Ronaldo.
Georgina Rodriguez, 22, grew up in Jaca, a city which is located in northeastern Spain and is part of the province of Heusca, near the Pyrenees.
https://www.instagram.com/p/Bawm-12F0Gc/?hl=en&taken-by=cristiano
The 22-year-old has been dominating the news lately after she was spotted on a string of dates with Real Madrid star Cristiano Ronaldo.
Cristiano Ronaldo has been in relationships with Desiree Cordero (2016), Daniella Grace (2016), Alesia Riabenkova (2015), Lucia Villalon (2015), Melanie Martins (2015), Irina Shayk (2010 – 2015), Nereida Gallardo (2008), Gemma Atkinson (2007), Merche Romero (2005 – 2006) and Jordana Jardel (2003).
Cristiano Ronaldo Career Highlights:
Senior club Debut: 2002 (Sporting CP)
Played for Manchester United: 2003 to 2009
Joined Real Madrid: 2009
Portugal national team debut: 2003
Who are Cristiano Ronaldo Parents ?  Wife ? Son ?Family Pictures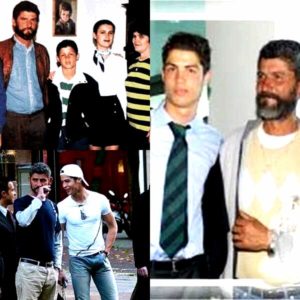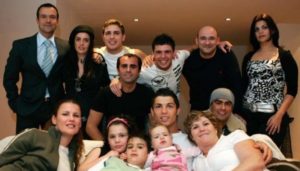 Quick Facts
Complete Name: Cristiano Ronaldo dos Santos Aveiro
Nicknames: Cris, Ron, Ronnie, CR7
Occupation: Footballer
Date of Birth: February 5, 1985
Age (2016): 31
Birthplace: Funchal, Madeira, Portugal
Zodiac Sign: Aquarius
Height: 6′ 1″ (1.85 m)
Weight: 176 lbs (80 kg)
Shoe Size: 9 (US)
Chest: 43 inches
Waist: 33 inches
Thighs: 24.5 inches
Arms/Biceps: 13 inches
Cristiano Ronaldo Interesting Facts:
He doesn't drinks alcohol and has no tattoos on his body.
Ronaldo's body fat is about 10 percent only which is one of the key reasons behind his speed.
The footballer can reach heights of 44cm in the air from a standing start and about 78cm with a run-up.
Quotes By Cristiano Ronaldo 
Talent without working hard is nothing.
When you lose a person you love so much, surviving the loss is difficult.
In football, I don't have a lot of friends. The people who I really trust, there are not many… Most of the time, I'm alone.
I'm living a dream I never want to wake up from.
I see myself as the best footballer in the world. If you don't believe you are the best, then you will never achieve all that you are capable of.
Many people look at me and think they know me but they don't at all. This is the real me. I am a humble person, a feeling person. A person who cares about others, who wants to help others.

I'm not going to change the world. You're not going to change the world. But we can help – we can all help.